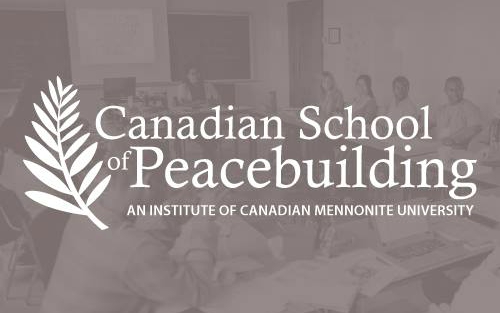 We are gearing up for our 2020 Canadian School of Peacebuilding! Come and join us in Winnipeg, Manitoba, Canada this June for another year of relationship building and peacebuilding training. We offer 5-day intensive courses that are available for professional development, personal inspiration, or academic credit. CSOP is a learning community of diverse peacebuilders who come together to learn, network and engage in peacebuilding. It is a great opportunity for peacebuilders from all faiths, countries and identity groups. Everyone is welcome!
This year's courses take place over the following two weeks in June:
June 8– 12, 2020
Indigenous Politics, Land, and Globalization with instructor Rauna Kuokkanen
Leading in an Age of Polarization with instructor David Brubaker
Active Bystander Training with instructor Joy Meeker
June 15 – 19, 2020
Does Religion Cause Violence? with instructor William Cavanaugh
Dreaming of Kanata and Canada: Indigenous Graphic Novels and Reconciliation with instructor Niigaanwewidam James Sinclair
Trauma, Healing, and Reconciliation with instructor Kelly Bernardin-Dvorak
Find more information about registration, course descriptions, and other peace resources at our website: csop.cmu.caFee information:For those taking a course for personal or professional development, the fee is $592 per session. For those taking courses for academic credit, tuition is $806 per session. Tuition fees do not include meal and lodging packages, which can be reserved separately. Tuition also does not cover books. Books are required for students taking a course for credit and will cost approximately $150 per course.
HOW TO REGISTER:
Register online at csop.cmu.ca/registration or by printing and sending in the PDF forms available on the registration website.