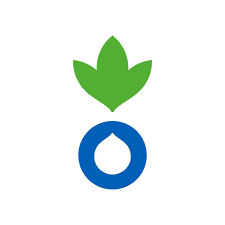 INTRODUCTION
Action Against Hunger Canada is both a Canadian and International not-for-profit that fights hunger and its root causes worldwide. With 40 years of experience Action Against Hunger is a recognized leading organization specialized in addressing hunger and its underlying causes.
Action Against Hunger Canada's flagship program, SMART Methodology (Standardized Monitoring and Assessment of Relief and Transitions) is a nutrition assessment methodology that was specifically designed to provide decision makers with the ability to collect reliable and accurate nutrition and mortality data.
Over the past ten years, SMART has grown to be the reference and standard tool amongst organizations and government collecting nutrition assessment data both during emergencies and in developing contexts. Action Against Hunger Canada provides training to health care workers worldwide on how to use the SMART Methodology and its associated tools.
The SMART Survey Manager Level training is a seven day face-to-face training that is delivered worldwide to public health professionals. The training curriculum is fully developed and is comprised of a comprehensive training manual with detailed trainer's notes, adult learning methodology and exercises, handouts and technical exercise, visual aids (PowerPoint and video), pre and post tests and quizzes.
All writings, books, articles, artwork, computer programs, databases, source and object codes, and other material of any nature whatsoever produced in the course of this assignment produced in whole or in part by the consultant in the course of his/her service shall be considered a work made for hire, or otherwise, and therefore Action Against Hunger's property.
LEARNER AUDIENCE
SMART has a global learner audience. The highest proportion of our training participants are based in East and West Africa and South and South East Asia though we have growing interest from survey managers in the Middle East and Latin America. Challenges related to our audience access to trainings are often time zone, internet bandwidth and language.
PROJECT SCOPE
Action Against Hunger Canada is reviewing the long-term sustainability of our organization's capacity building strategy. Our intention is to assess our strategy, system and processes for the transition of current face-to-face training content to a full virtual learning environment.
Action Against Hunger Canada is looking for a vendor to deliver one or more of the following:
Conduct a needs analysis and provide overall recommendations to help Action Against Hunger transition its seven-day SMART Survey Manager Level face-to-face training program to a full virtual learning environment.
Based on the needs analysis, redesign the seven-day SMART Survey Manager Level face-to-face training for a virtual environment in collaboration with a SMART technical advisor from Action Against Hunger.
Prepare an implementation plan to roll out a revised SMART Survey Manager Level virtual program to public health professionals.
The selected vendor will report to the Director of Operations, Action Against Hunger Canada.
IMPORTANT DATES
June 18: Deadline for submitting questions
June 22: Action Against Hunger Canada provides responses to questions
June 28: Proposals are due
July 6: Selected proposals will move to presentation phase to Action Against Hunger Canada review team
July 15: Contract awarded to winning candidate
July 20: Project begins
September 18: Project complete
SUBMISSION REQUIRES
Your response to this RFP should include:
Experience in conducting similar projects. Provide samples of your work.
Approach to working with subject matter experts and multiple stakeholders.
Approach to project management and how you mitigate risk.
Proposed solution for meeting our delivery requirements.
Project team members.
High level milestones and dates.
Three references for which you have conducted similar work.
Detailed budget (C$) for meeting our delivery requirements.
Submit the proposal to:


[email protected]

Please highlight "SMART Training Virtual Transition" in the subject heading.
To help us track our procurement effort, please indicate in your email/proposal where (vacanciesincanada.ca) you saw this tender/procurement notice.