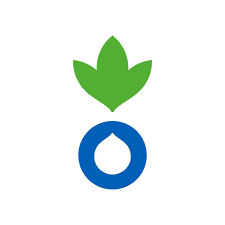 BACKGROUND
Established in 1979, Action Against Hunger is a non-governmental organization that aims to provide solutions to hunger. Our mission is to save lives by eliminating hunger through the prevention, detection and treatment of undernutrition, particularly during and after emergencies linked to conflicts or natural disasters. We focus on nutrition, health and healthcare practices; food security and livelihoods; water, sanitation and hygiene and advocacy across nearly 50 countries.
Sexual exploitation and abuse (SEA) are among the most serious manifestations of gender inequalities and unbalanced power relations. These limitations therefore constitute an important obstacle to the fulfillment of Action Against Hunger's commitment to promote gender equality, fight gender-based violence and support the safety and dignity of the people we work with. They are also a significant risk, considering that donors are increasingly demanding for organizations to demonstrate their capacities to effectively prevent sexual exploitation and abuse and safely address cases.
In 2020, Action Against Hunger launched the International PSEA Project in order to support consistent, systematic implementation of policies, practices and approaches across the network, impacting six headquarters, regional hubs and more than 50 country offices.
Creating a common internal understanding of sexual exploitation and abuse is a crucial step to improve our capacities to prevent and address cases. It will therefore be essential to develop clear, concise and easily understandable messaging and information for not only Action Against Hunger staff, but also the communities with whom we work. The project will support awareness-raising across the Network to promote the understanding of sexual exploitation and abuse as a consequence of inequalities and power imbalances.
Information, Education and Communication (IEC) materials as a tool for 'engagement' and 'accountability' is therefore critical to the PSEA project's aim of strengthening the prevention of and responses to sexual exploitation and abuse. In this vein, the IEC messages developed need to be communicated in multiple formats for a range of diverse audiences. This consultancy will therefore develop (1) IEC materials and (2) SEA information campaigns for both Action Against Hunger staff at Headquarter and Country Offices, as well as beneficiaries and communities with whom we work, based on recent assessment of current resources conducted by the Senior Safeguarding Advisor.
DELIVERABLES
Action Against Hunger Canada is seeking the support of a consultant to assist with developing visually stimulating, graphically unique and creative IEC materials to raise awareness of PSEA amongst staff and communities.
Examples of common PSEA messaging include*:
Our agency has a ZERO TOLERANCE policy to all forms of sexual exploitation and abuse
Mitigating and preventing risks of SEA is everyone's responsibility – all staff are obligated to create and maintain and environment free of SEA.
All assistance is based on need and is free of charge for everyone, including women, men, girls, boys, the elderly, people with chronic diseases, persons with disabilities, and regardless of legal status. Discrimination will not be tolerated, nor will demands of any kind for favours in return for assistance.
Sexual abuse and exploitation can occur to anyone. In relation to Action Against Hunger's work, it is most likely to occur when one person has more power than another person, or control and influence over essential services and resources.
If you have concerns or suspicions about inappropriate misconduct of Action Against Hunger staff or representatives, you are encouraged to report immediately to someone you trust in order we can take swift action to address the concerns.
*Messages will be agreed with the Action Against Hunger Senior Safeguarding Advisor and finalized after consultations with representatives of the various intended audiences – including staff at Headquarter and field level & country offices.
The consultant will not be required to travel, rather will be provided with appropriate content from programs and operations around the global offices to feature in the IEC materials including photos, images, and graphics.
Specifically, the deliverables should include:
Develop a set of IEC materials to promote PSEA commitments, Reporting channels, and Feedback and Community Based Complaint Mechanisms (CBCM)
Form clear, creative and simple messages based on the recommendations provided by the Senior Safeguarding Advisor, with unique images specifically designed for Action Against Hunger
Create varied and original graphic designs to be used on materials such as: illustrations, pictures, pamphlets, posters, and visual content focusing on PSEA
TIMEFRAME
All deliverables must be completed and verified latest by 30 July 2020. The consultant(s) are requested to propose a timeframe for review processes in their proposal.
REPORTING
The selected consultant(s) will report directly to the Senior Safeguarding Advisor in Action Against Hunger Canada's Gender Unit.
PAYMENT CONDITIONS
Payment will be made by bank transfer in installments.
INTELLECTUAL PROPERTY
All writings, books, articles, artwork, computer programs, databases, source and object codes, and other materials of any nature whatsoever produced in the course of this assignment produced in whole or in part by the consultant in the course of his/her service to Action Against Hunger shall be considered a work made for hire, or otherwise, and therefore Action Against Hunger's property.
LOCATION OF WORK
Home-based.
ESSENTIAL QUALIFICATION AND EXPERIENCE
Experienced designer with a track record of developing visual materials;
Proven experience with development of IEC materials for print and online platforms.
Demonstrated ability to communicate effectively, including listening, processing feedback, and explaining design elements in a simple way;
Familiarity with the concepts of gender, protection and PSEA in the context of humanitarian response and development programs is an asset;
Commitment to humanitarian principles and core standards;
Fluency in English, both written and oral. Fluency in French is considered an asset.
Recommendations from previous clients may be requested.
Minimum information to provide in the quotation:
Name, address, phone and contact person
Proposal, including outputs, and details of the offer
Examples of previous work i.e. portfolio (please provide weblink)
Total price
Currency of the offer
Validity of the quotation (at least one month)
Date and signature
Three professional references
Please forward your proposal, quotation, portfolio and a copy of your complete CV by Tuesday, 3 July 2020 to:

[email protected]

To help us track our procurement effort, please indicate in your email/proposal where (vacanciesincanada.ca) you saw this tender/procurement notice.