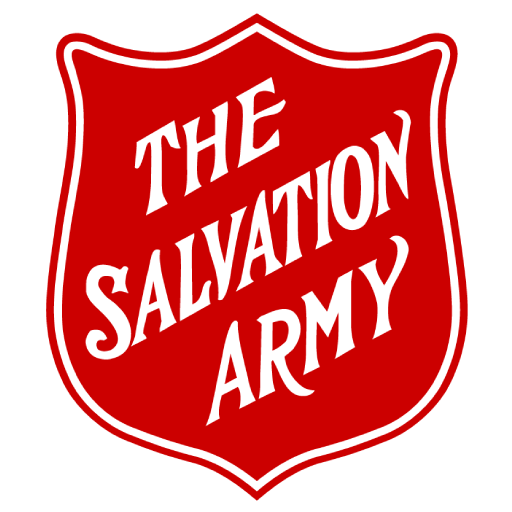 Description
This is a permanent, part-time night's position based on 24 hours per week.  Flexibility in scheduling is required. The work schedule is determined in consultation with your supervisor and may vary according to requirements of responsibility.  The operational hours of this facility are 24 hours per day.
This is a unionized facility.
Interested applicants must respond in writing with a cover letter and resume.
We thank all applicants, however, only those candidates to be interviewed will be contacted.
KEY RESPONSIBILITIES:
Leadership:
Is responsible to the Director of Care.
Adaptable and able to adjust to changing events with minimal supervision; ensures needs of Nursing Department are met.
Projects a solid, mature presence, reasonable assertiveness and a good perception while relating to Residents, families, staff and visitors within the Home.
Demonstrating creativity to improve and enhance the service delivery; cooperative, open to new directives and approaches
Exhibits competency and loyalty to the Nursing profession, the Home's mission statement, the Resident and is a proactive member of the interdisciplinary team.
Responsible for assessing restraints, changes of position of Residents under his/her care and document
Receives and processes Physician orders as regulated by the Standards of Nursing practice.
Liaises with the Director of Care on a daily basis to review the health status of Residents, the Physician's visits, Resident/family concerns, and any changes in orders.
Participates and/or provides input on necessary committees to achieve quality care for the Residents of the Home, specifically Infection Control, Pharmacy, Advisory Nursing, Joint Health and Safety Committee and any other task forces to implement different programs.
Assist in the Performance Evaluation of R.P.N.'s and PSW's on an annual or as deemed necessary basis.
Responsible for replacing, supervising and orientating new personnel and nursing staff when necessary.
Provides health teaching for Resident/families
Responsible for notifying Care Team if Resident's condition deteriorates or in case of death
Pharmacy:
Provides for administration of medications to assigned residents and documentation as directed and in accordance with the guidelines set forth in the Standards of Nursing Practice for Registered Nurses of Ontario and as directed by the Ministry of Health & Long-Term Care.
Responsible for ordering and signing for medication from Pharmacy as required.
Communication:
In a positive and proactive manner with the Resident, staff, visitors and the interdisciplinary team.
Confidentiality is imperative on and off duty in matters for Residents, staff and other Home-related business.
To other departments concerning Resident changes and/or safety or equipment concerns
To the RPN residents' needs, concerns, changes, etc.
Documentation:
Audits all aspects of Nursing care to ensure Quality Care is delivered to each and every Resident by Planning, Initiating, Directing and Evaluating Resident Care.
Observes Residents and ensures work assignments are carried out in a safe and dignified manner.
Responsible for quarterly summaries and the reviewing of Resident Care Plans
Responsible for utilizing the Nursing process in assessing Resident's needs and developing care plans and to keep care plan updated and current at all times.
Assists in evaluating Resident's needs & development, implement and evaluation the holistic plan
Documentation in Resident's chart/ Progress Notes & keep Resident care plan current and accurate to demonstrate care required as per CNO Standards & Guidelines.
Health & Safety:
Is familiar with the Health and Safety policies of the Home
Is familiar with Fire policy and procedure manuals and Assumes full responsibility for response to fire and other emergencies.
Ensures that incident/accident forms are completed promptly and reported to the Director of Resident Care.  Ensures first aid is given when required.
Explains and enforces No smoking policies.
Practices good body mechanics and adheres to lifting policies and procedures and lifting assessments.
Reports unsatisfactory and/or unsafe work performance to the Director of Care
Uses proper infection control procedures and Health and Safety practices.
Carries out other duties as assigned by the Director of Care.
QUALIFICATIONS AND EDUCATION REQUIREMENTS:
Current registration as a Registered Nurse with the College of Nurses of Ontario.
Maintains current certification in CPR.
Three years' experience in a Long-term Care setting preferred.
Demonstrates interest in geriatrics, capable of supervising/implementing nursing care needs of the Resident.
Possesses effective decision-making and organizational skills and exhibits strong leadership qualities.
Knowledgeable in the current Standards of Practice established by the College of Nurses.
Displays good physical and mental health; able to tolerate constant walking and standing; able to lift and turn Residents as required.
Continued competence evidenced by personal investment of time, effort to upgrade knowledge and skills
Drafted standards of the MOH suggested at least 20 hours of education annually
Improves personal knowledge through attendance at in-service education, seminars, remain current in LTC
Experience/Working knowledge in word processing; spread sheet use
Provide an original copy of a Background Check with vulnerable sector screening that is satisfactory to The Salvation Army, in its sole discretion, is required.  The screening is secured either through the National Canadian Policy Information Centre (CPIC) or through a local police detachment.
Screening through The Salvation Army Abuse Registry.
Support for and an understanding of the mission and purpose of The Salvation Army in Canada.
NOTE: Alternative combinations of education and experience may be considered
The Salvation Army will accommodate candidates as required under applicable human rights legislation.
If you require a disability-related accommodation during this process, please inform us of your requirements.
Internal Applicants, please advise Department Heads of your intentions prior to submitting your application.
To help us with our recruitment effort, please indicate your email/cover letter where (vacanciesincanada.ca) you saw this job posting.